Purina Pro Plan Canine Good Citizen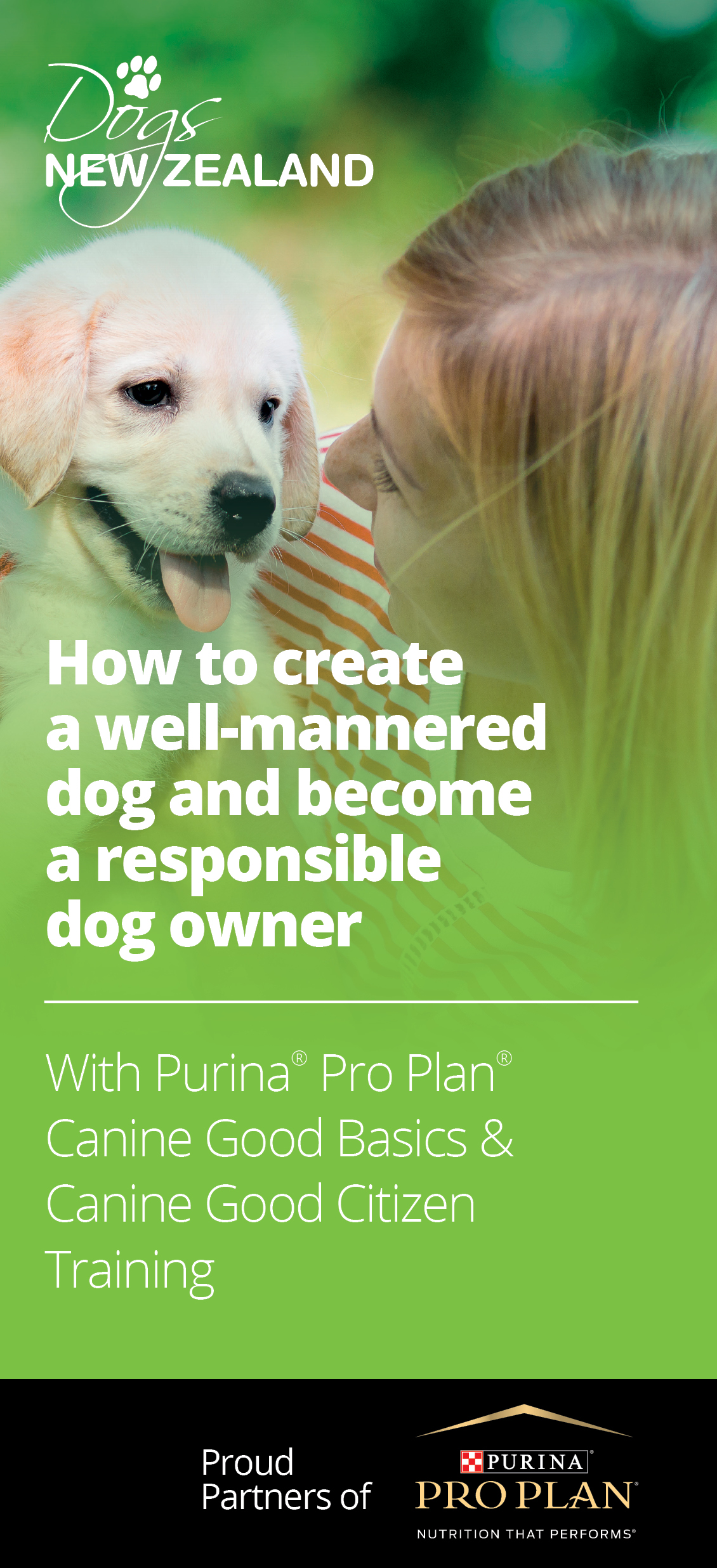 The Purina Pro Plan Canine Good Citizen TM (CGC) program is a certification curriculum that assesses dogs in simulated everyday situations in a relaxed atmosphere. It identifies and rewards dogs that have received training and developed a demeanour to become reliable family members and establish good standing within the community.

The purpose of the CGC Assessments is to ensure that your favourite companion, the dog, is able to become a respected member of your community because of its training and conditioning to act with good manners in the home, in public and in the presence of other dogs.

Training and subsequent assessments of your dog is not a competition and does NOT require precision performance. Participants are very much encouraged to develop and proceed at a pace that suits both the dog and themselves.

CGC training is not only practical, but it is also great fun. As a result of participating in this program, not only will you establish a closer bond between you and your dog, but you shall also gain the added benefit of knowing how they please you.


Who can participate?
The CGC program is open to all owners of purebred and crossbred dogs. While CGC in New Zealand is controlled by Dogs New Zealand (Dogs NZ), owners are not required to be a member of Dogs NZ.

Neither is it the policy of Dogs NZ for a dog owner to become a member of a Dogs NZ Member Society. However, organizations that provide CGC Training and Assessment opportunities, and who are registered by Dogs NZ as recognized CGC Societies, may request participants to become members of the training organization or establish a training fee.

For CGC Assessments, all dogs must be over 12 months of age. However, training can begin at an earlier age and/or there is an alternative Canine Good Basics (CGB) program that may be used as an introduction to the CGC program. (Click here for information on CGB).


Assessments
While the training of dogs for CGC criteria purposes can be conducted by any individual or organisation, Assessments may ONLY be conducted by registered Dogs NZ recognised CGC Societies.
This ensures a continuity of the standards expected to be maintained for a national canine training and evaluation program.


Certification
Following a period of training, participants are encouraged to undertake an assessment for each level they are enrolled in. There are four levels of increasing complexity and upon passing each, a Dogs NZ CGC Certificate is issued to the dog's handler/owner. A pass at each level must be achieved before advancement.

Certificates are available from Dogs New Zealand and posted to the assessing club. Upon qualifying at each level, the dog's shall also be registered onto a National database.

Should you have any further questions why not check out the Frequently Asked Questions page for possible answers or if this still does not answer your query contact cgc@dogsnz.org.nz


---
CGC Registration
Dogs New Zealand
Private Bag 50903 PORIRUA
Any dog found to subsequently breach the standards, will be removed from the list and advertised that it has been. Dogs NZ has endorsed the CGC Scheme in full which was launched on Thursday 25th September 2003 at the 2003 National Dog Show.
---