2019 Domestic Dog Training Conference

Saturday 20 and Sunday 21 July 2019
Brentwood Hotel, 16 Kemp Street Kilbirnie, Wellington 6022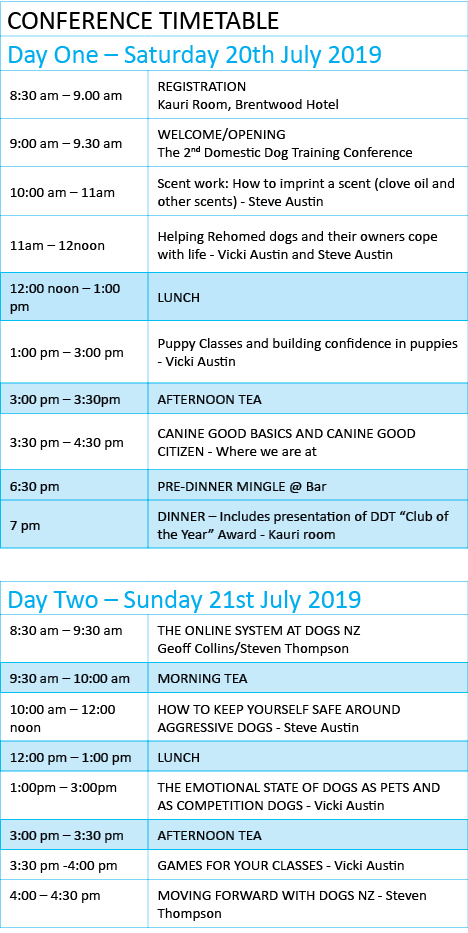 Dogs New Zealand is holding its 2nd Domestic Dog Training Conference in Wellington on July 20 and 21, 2019.
The conference is an opportunity for the representatives of the obedience clubs to share their experiences, concerns and ideas with each other, particularly around their domestic dog training programmes.

Presenters - Steve & Vicki Austin

To read more about this year's presenters, please visit one of the following sites.
Non-Dogs NZ Members
If you are interested in attending but are not a current member of Dogs NZ, to register please email
events
Fee for non-members is $100.00

Registrations close on Wednesday 3 July 2019