NDOA Judges
John Muir (Hamilton)

Firstly I must say thank you to the Northern Region NDOA committee for selecting me to Judge at this years' NDOA. I have been Judging Obedience for 43 years, all over NZ, several NDOA's and Nationals and also in Singapore 3 times. It is amazing how Dogs can find new tricks to keep their handlers in line!
After joining Hamilton DOC in 1974 with a Miniature Poodle (Tina), which I pinched of Raewyn, made her into an Obedience Champion along with a (B&W) Border Collie (Karma), also made another Border Collie (Delta) into Agility Champ. Delta was NZ first Dual Champ- Obed and Agility, Raewyn did the Obedience bit!.
I am Life Member of Dogs New Zealand, Hamilton DOC, and the Wakatipu Rowing Club. Served 4 years as Zone one Rep and then 4 years as Dogs New Zealand Obedience Chairman. Still serving on the Hamilton DOC committee as Test Manager for Champ Shows.
I am now retired after 56 years in Aviation, as an Engineer and Commercial Pilot, which took me to places like Thailand, Iraq, Bangladesh, Syria, and a nicer one to the USA!
Have 2 B/C's at home,(Red/W) Carma & Seaka (Both OB GR CH's). I was lucky enough to be part for the NDOA Northern Region winning team in 2018. Good luck to you all, have a great weekend.
---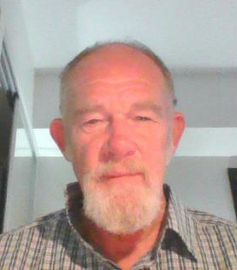 Arend van den Bos (Christchurch)

Some very many years ago, my eldest daughter entered me into an Obedience Ribbon Trial and advised me of this (literally) five minutes before being required to be in the ring.


Since then, it seems as though I am more in it than out of it, having competed in Obedience from that point onward with a succession of dogs in multiple disciplines which have included Obedience; Working Trials; CD; Rally-O and Agility.
---
Jenny Rutherford (Hamilton)


I have been competing in obedience since 1991, originally with a heading dog Billy, which I trained for Beginners to Test C. Of more recent times I have worked, shown and breed the versatile Bearded Collie.


I have been on the judging panel since 1998 and am looking forward to judging at the Northern Region 2022 NDOA. I wish everyone the best of luck and hope everyone enjoys the experience of just being here -doing what we love.
---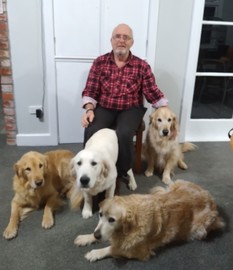 Mike Hoy (Feilding)


First of I would like to thank the organising committee for inviting me to judge at this year's NDOA – to be invited to judge at this show is an honour. I have been involved in obedience for around 25 years first as a Steward and then as a judge.


Over the years I have also competing with a couple of our goldies Kacey & Shelby. I was even allowed to compete a couple of times in Test C with Colleen's Ob Champion Rossi, which was a huge amount of fun for me, but I think sometimes Rossi would come out of the ring and look at Colleen as much to say "what were you thinking"


Over the years I have held several positions from Club President – through to Branch Chair of the Central Region OJA and a stint as President of the OJA.


I continue to Steward if I am not judging, as I like the challenge of stewarding especially test B & C courses.
Good luck to all the competitors at this year's event and thank you for allowing me to spend some time in the ring with you and your dogs it is a privilege. Remember whatever happens you leave the ring with your best friend.
---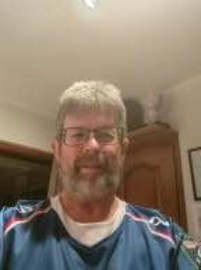 Stephen Hull (Auckland)

Firstly I would like to thank the committee for inviting me to judge at the 2022 NDOA. It is certainly an honour and an achievement that I am proud to accept.


I have been involved in the Dog Obedience Sport for well over 35 years. Along with that I have been on the judging panel for well over 20 years and I have just been elected as Vice President of the OJA. Judging has taken up a good portion of my time which has involved a number numerous sacrifices, both personal and competition wise.


Having made my Irish Setter "Brooke" up to be an Obedience Champion, is an achievement that will remain with me for a very long time. The types of dogs I have worked vary but have included Irish Setters, Border Collies and a long haired German Shepherd. All were very different and required different methods to achieve the desired training outcomes. I am not currently running a dog, infact I don't actually own one at the moment.


To train a dog I need the time which I simply don't have the time. Running my own business seems to have gotten in the way of a few things. But with semi –retirement not far away, I may just get the time back so that I have time on my hands to train a dog. So watch this space and I might end up with a Golden Retriever or even a Cavoodle.


Judging means a lot to me and I certainly take this role very seriously. I started Judging in 1997 as I felt it was a way for me to give something back to the sport I enjoyed. As a Judge I love to see a dog and handler working in unison as a team. It is a pleasure to watch and judge.


The sport we know as "Dog Obedience" has changed significantly over those years. The standard continues to be variable across the regions. Change is good, but there has to be a reason, a rational and a desired outcome for those changes to work. One thing we need to remember is to have fun.


After all this is a sport and a hobby we do because we enjoy. Never lose sight of that element.


Once again I thank the organising committee for offering me this appointment and I would also like to thank the organising committee for organising this show. The time taken to organise a show of this nature is huge and very time consuming.


To the competitors, make the most of the opportunities you encounter. The best advice I can offer is relax, enjoy and reward your dog. That dog will do their best and they won't make mistakes intentionally. They are indeed man andwoman's best friend. Enjoy and at the end of it all, keep smiling.
---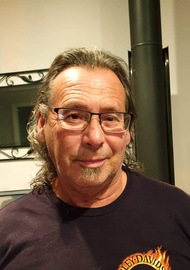 Wayne Loader (Auckland)


Thanks to our very hard working committee for including me in the activities. I know they are all doing their best to make this a memorable event.


Having missed 2 years of NDOA's, thanks to COVID-19, I personally am seriously looking forward to this one!


I have been a judge for 30 years and enjoy being involved with training and supporting our judges. I am a life member of two obedience clubs and am still very active at club level.

Good luck everyone and enjoy the weekend.


---
Ruth Thorburn (Kerikeri)

Hi my name is Ruth Thorburn, and I've been involved in Obedience and Rally-O for too many years to count, but it must be about 35 years! Where has the time gone?


I have been heavily involved in Rally-O since it started in New Zealand. I have judged, competed with my Golden Retrievers and taught at club and I still enjoy watching a great team going around the ring.


I would like to thank the 2022 Northern Region NDOA Committee for inviting me to judge Rally-O at this years NDOA. Being a national event means we get to catch up with friends from all over the country.


It is also going to be extra special, for the added reason that COVID-19 has meant the Auckland Region in particular has not been able to have shows. Being in Lockdown for such a long time is difficult for dogs and handlers. Being unable to travel out of the region also meant those from Auckland and North were unable to attend last years NDOA. Hopefully we have seen an end to the restrictions and we can concentrate on doing what we love, competing with our dogs.


I wish everyone the best of luck. Enjoy your training and I will see you in October! I'm sure I will see some lovely rounds.


---

Jan Walter (Henderson)
I was so excited to learn that the NDOA was being held in Auckland - I could enter with my dog and finally experience what I knew to be a pinnacle event. Tragically , Ness succumbed to a very aggressive cancer and died recently. All my dreams shattered.

You can imagine my joy when I was asked to judge some of the Rally-O at the NDOA - actually joy, pride and a whole load of nervous anticipation. I have been Rally-O coordinator at Norwest DTC for the past five years, a role I love. Rally-O is taught every Monday night and is offered to everybody, once they have reached a certain level of obedience with their dog.


Retired now from various roles - including teaching, horticulture, goat farming and cheese making, I now enjoy living in Waitakere, on a few acres, with the usual lifestyle animals - goats, chickens, donkeys, honey bees etc.

Rally-O is such a great sport to be a part of . I love seeing new handlers grasp the concept, initially overwhelmed by all that's involved , but very soon enjoying the variety that it offers - especially for dogs and handlers that struggle with formal obedience.
I'm really looking forward to meeting lots of new people, and I know that I will be judging some very talented teams. Rally-O is a fun activity - the human equivalent of an obstacle course. It needs happy handlers, tail-wagging dogs and the ability to laugh at yourself when the inevitable happens.


---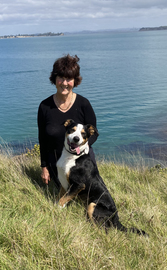 Sheeran Johnson (Auckland)


I have been involved in Working Trials since 1998. I started with my first Heading Dog Jock he was 4 years old, and was doing OB and AG at the time I wanted to see if he would enjoy tracking We both decided this was for him and was made up to WT CH and OB CH. Laddie my second dog became a WT CH then Bracken got TDX but unfortunately got Lymphoma and passed away before gaining his second TDX. At present I am working OB GR CH Winter who has qualified with TD and TDX. The youngest one in the family is Viking who has been doing a few little tracks.


I enjoy judging trial's it's a real buzz watching the dogs achieve all the exercises they have been taught by their handlers
Thank you for inviting me to judge at Northern this year. Good Luck and happy tracking to all competitors.


---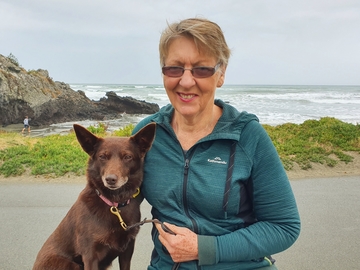 Susan Sheppard (Invercargill)


Thank you to the Committee of the Northern Region for inviting me to judge at the 2022 NDOA.


I began my judging career in 1990 when I became an Obedience and Agility judge and I am now on the Test C Obedience Panel. I joined the Working Trial Panel in 1993 and am on the TD and TT3 panel.


I have been active in the dog administration scene being a Life Member of Christchurch Dog Training Club (CDTC), Canterbury Canine Agility Training Society (CCATS), Obedience Trials Association and Obedience Judges Association holding various positions of President, Vice President, Head Instructor and Treasurer. I also had a stint as Zone Representative for two years. I am currently Secretary of the Obedience Judges Association.


I have three Australian Kelpies two of which are all getting on a bit in age and Kobe who will be just over two years old by the time the NDOA is being held. I have started competing with him in TT1 and Novice. Jade is my special little brown dog who received the Title of Grand Working Trials Champion and Tracking Trials Excellent.


Good to luck to all the handlers and their dogs and hopefully everyone has a wonderful weekend. I am looking forward to it especially if the weather stays fine for the working trials.