Welcome to Junior Dog Training New Zealand!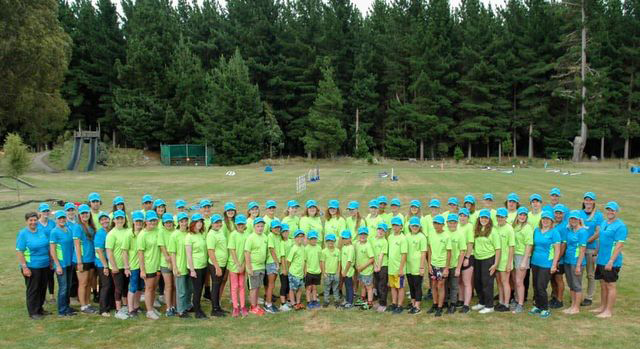 If you want to have FUN with your dog and learn a whole heap of skills along the way, then you have come to the right place!
Our members, who come from all over the country, train and compete in obedience, agility, trick training, Rally-O and scent training. Any child or young person under the age of 20 who wants to make new friends and learn more about how to have an awesome relationship with their dog is welcome to join us.
We welcome children as young as 5, and dogs of all breeds, size and colour!

The highlight of being a Junior Dog Training (JDT) member is the annual JDT camp, where kids and dogs meet up for a week of training, fun activities, kooky team challenges and a whole heap more.
Our fantastic team of trainers, some of the best instructors and dog handlers in the country, help youngsters develop new skills, hone their handling and learn new handling moves. Along the way, our members gain self-confidence and pride in their accomplishments, build amazing long-term friendships and enjoy themselves immensely.
To read our monthly JDT column published in the
NZ Dog World
Magazine -
Click Here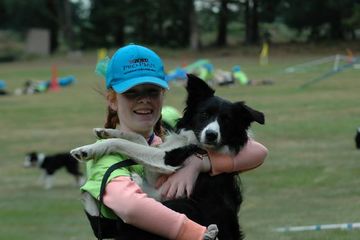 JDT Camp 2022
The countdown is on for the annual JDT Camp, taking place between 17 – 21 January, 2022, at Highland Homes Christian Camp, Ashurst, Manawatu!
What to bring
Sleeping bag, blankets, pillow
Comfortable shoes and trainers
Warm hat, comfortable clothes, and sleepwear
Raincoat/Jacket
Sunhat and sunblock
Home baking to be shared for morning/afternoon tea or supper
Toothbrush, soap, shampoo, towel, and personal items
Togs and towel, and a bag for wet togs
Torch
Notebook & pens
Those bringing dogs need to bring their bedding, leads, bowls, food, poo bags, and a crate if possible.
NB please bring a set of black clothes for the final concert night.


Rules and Protocols


Camp rules are to be signed by all members attending and returned prior to camp starting.
Your dog is your own responsibility, it is not permitted in the camp accommodation. Please check where you can exercise, feed and toilet your dog.
Listen to emergency exit procedures during the meet and greet session at the start of camp.
At all times we work as one group (other than when specifically broken into training groups). Do not leave your group unless an adult camp organiser knows what you are doing.
There will be a meeting each day prior to the morning training sessions, you must attend this.
Please keep to the main areas in the camp. Please keep away from the open water and activity courses. Respect the camp facilities and environment at all times.
Please check with camp organisers if you are not sure about anything.
In bed and quiet between 10pm and 7am. Please refer to the camp schedule for bedtimes when it is released.
Please respect your fellow campers, camp organisers, and all adults attending camp. Rudeness and foul language will not be tolerated.
Whilst mobile phones and MP3 players may be bought at camp, they are not allowed with you when you are training or taking part in workshops, they must be turned off during these periods and left in your room. Any electronic devices bought to camp are your responsibility. Mobile phones and other devices will be taken away before bedtime and returned the next morning.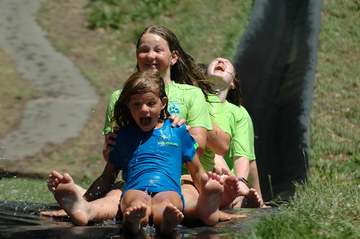 Accommodation
Will be bunkhouse type or similar
Rooms will be single-sex only
Children will be grouped in similar ages wherever possible.
Children less than 12 years old will be accommodated with their parents or guardian if requested.
Adults attending (unless requested to be accommodated with their young children) and depending on numbers will be asked to share with other adults. Those sharing will be single-sex rooms.
ALL ADULTS
All adults attending camp must have a police check. Camp is an alcohol-free environment.
DOGS
All campers must indicate on the official camp forms the breed(s) and number of dogs they intend on bringing to camp. The committee reserves the right to decline dogs if they feel that the camp environment would not be suitable.
Dogs are accommodated in vehicles or trailers only. Dogs must be comfortable being accommodated this way. They are not permitted to sleep in the buildings.
Forms and emergency procedures
No child may attend camp until all of the camp forms have been completed, signed and received by the camp organisers.
Payment must be received in full prior to the start of camp.
All parents must provide emergency contact numbers for their children while they are on camp.
Contact details for all campers must be present and available on camp at all times.
A qualified first aider must be present at all times on camp.
One member of the camp committee must be designated the Camp Safety Officer.
During the camp "meet and greet" all campers must be given a verbal safety talk on behaviour around dogs, and advised of procedures in case of an emergency. There must be one trial emergency procedure in the first 24 hours of camp.
Any safety regulations provided by the camp host must be available to be read by all campers.
Camp expectations
JDT Camp is an opportunity for young people to come together to have fun and learn. In order for camp to be a happy and safe place for everyone, all those attending are reminded that a high standard of good behaviour is expected, regardless of age.
This includes:
Respect for fellow campers and all adults
A sense of responsibility for self and others, and
A desire to set a good example for all
Bad language, unruly behaviour and disrespect for rules or other people will be addressed by the Camp Leader talking to the individual(s) involved, and a commitment sought that a repeat of the transgression will not happen.
If this commitment is not given, or adhered to, the individual(s) parent(s)/guardian(s) will be contacted and, in extreme circumstances, be asked to collect the individual(s). If this not possible, transport home will be arranged at the expense of the parent/guardian. If the individual(s) are already of age, they will be asked to leave camp. No refund will be payable for anyone asked to leave camp in this manner. The ability to attend future camps will be decided by the camp committee.

If an adult behaviour is felt to be unacceptable they will be spoken to immediately by the camp committee, and then asked to leave the camp if there is no improvement.

If a dog's behaviour is felt to be compromising the safety or running of the camp we will contact the parents and discuss the situation. In some cases, we will request the dog be removed from camp at the parent's expense.

The safety of our young campers and their dogs is the principle of a successful camp.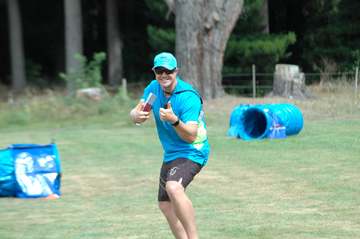 Emergency Contact
Camp office 06 329 4716 or camp director Cam List on 027 455 0556



North Island Primary and Secondary School Championships 2022

The inaugural North Island Primary and Secondary School Championships will be held on Friday 21 January, at the culmination of the JDT camp.

All entries are welcome, but those from the South Island will not be eligible for top handler or top school awards.

Advance entries should be sent to Polly Catlin-Maybury pollster@xtra.co.nz but paper entries will be accepted up to the day before to allow newer members the chance to build confidence during camp before making the decision to compete.

---