Mr Phil G Kersey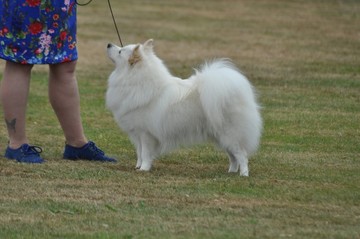 Panels
General Specials
About Me
Phil started in pedigree dogs as a teenager, exhibiting and breeding Australian Terriers. By the mid 60\'s Australian Cattle Dogs and Miniature Pinschers were added to the kennels. In the early 70\'s Whippets made their first appearance.
Over the years Phil has had "one offs\'\' to own and exhibit such as Dobermann Pinschers, Smooth Fox Terriers, Staffordshire Bull Terriers, Miniature Schnauzers and Bouviers. He was also also "married" to Beagles and Brussells Giffons for nearly 20 years.
Still today he breeds and exhibits Miniature Pinschers and Whippets.
He first awarded C.C.s in the Terrier group in 1968 and progressing through the groups to be able to judge B.I.S. at All Breed shows in 1985. Over the years has judged extensively throughout New Zealand and all states of Australia on many occasions Has also judged in Thailand,Philippines, Sth. Africa, Canada, Scotland, England, Sweden and Holland. In many of these , as return appointments , both in his specialty breeds and as an "all-rounder".
In 5 decades of involvement in the canine world,Phil has held many positions of office and management of both all-breed and specialist breed club administration.Also active involvement in the judges training scheme and has been appointed by NZKC as an examiner at the practicle examinations for judges promotions on several occassions over many years.
Beside his long and strong involvement in the canine world, Phil has an equally long involvement in the breeding, exhibition and judging of poultry.